Inspired Interior Architectural Design
Your Trusted Interior Design Firm
At Keith Carrington Designs, we believe that communication is vital.
Our experienced design team is always available to
serve your design and interior architectural needs.


"To design successfully I feel I must be current, relevant, and in tune with my client's needs." - Keith Carrington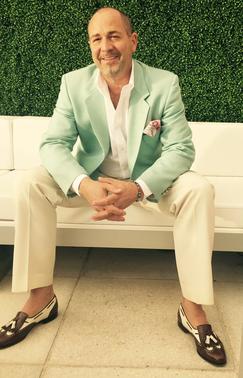 Established in 2005 in West Palm Beach, Florida, Keith Carrington Designs' commitment to excellence underlies every aspect of our creative process. Our founder, Keith Carrington, listens to his clients and provides them with an environment that best reflects their specific desires and lifestyles.
Throughout his design process, each phase is executed with the maximum degree of expertise. He is known in the industry for a high degree of sophistication and artistry in his work. His style incorporates modern with traditional elements. He is renowned for elegance, passion, and timelessness.
Keith is well-traveled, having lived abroad and worked with international design firms. He has also worked for AD100 firms, which perform projects ranging from private residences in the United States to expansive palace complexes in the Middle East.
His work has been featured in Architectural Digest magazine. The creative experiences with varied cultures are clearly evident in his inspiration for detailed, high-end designs.
Contact Keith Carrington Designs